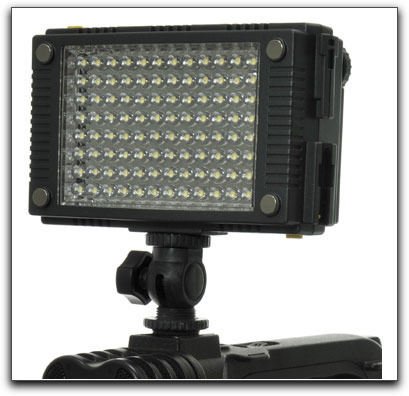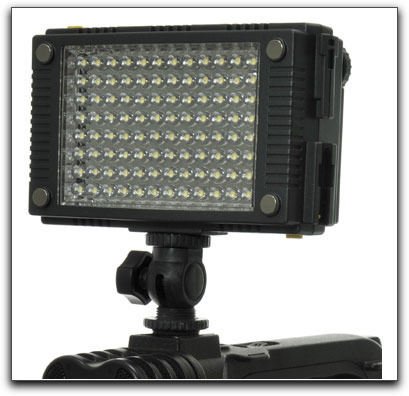 F V Z96 LED Light Kit
F & V Z96 LED Light Kit ไฟสำหรับติดหัวกล้อง ให้แสงสว่างสูงถึง 800 Lux สามารถใส่ได้ทั้งถ่านขนาด 2A และแบตเตอรี่ของ Sony ในตระกูล NP-F
รายละเอียดสินค้า F V Z96 LED Light Kit
F & V Z96 LED Light Kit
The HDV-Z96 is about 40% brighter than most other LED Panels available for a fraction of the cost. Equipped with 96 Super Bright, Pure Color Power LED bulbs, this is one bright light.
The HDV-Z96 has built-in battery support to be powered using both standard AA Batteries and Sony L Series DV Batteries. Also compatible with our DV battery adapters for use with Canon, Panasonic and other battery types.
The HDV-Z96 has magnetic filter plates that simply snap onto the front of the LED light. Included is both a 3200K daylight to tungsten warming filter and a white diffusion filter.
Built in AA & Sony DV Battery Adapter. (Compatible with Sony L-Series F550/750/970 Lithium Batteries)
he HDV-Z96 can be asembled to multiple units together by using the included link plates.

The package has a MINI ball head that is perfect for mounting on any DSLR camera,very compatible.
F & V Z96 LED Light Kit Specification
Bulb: LED

Light Angle: 65 degrees

Luminous Flux: 800Lux

Weight: 188g without battery

Battery: Rechargeable Li-Ion battery or 4*AA Batteries

Colour Temperature: 5600K/3200K

Dimensions: 127mm(L) x 45mm(W) x 75mm(H)
HDV-Z96 LED Light
Shoe Mount
Diffusion Filter Plate
Warming Filter plate
Multiple Link Bracket